2022 WPPA Pistol Shoot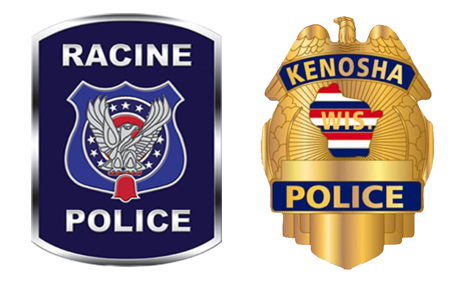 2022 State Pistol Shoot
August 21-22, 2022
August 21 | Practice: Noon to 4:00 pm, Smoker/Dinner: 4:00 pm
August 22 | Bullseye Match, Two-Gun Action Match and Precision Rifle/Sniper Match
Racine County Line Rifle Club
8922 Rifle Range Rd, Racine, WI 53402

The 2022 WPPA State Pistol Shoot is being sponsored by the Racine Police Association and the Kenosha Professional Police Association and will be held August 21 and 22 at the Racine County Line Rifle Club. This event is open to all active and retired sworn law enforcement officers. We encourage new participants for fun competition and, more importantly, camaraderie.
Cost
The cost is $100 and covers all three shooting events, smoker and banquet. Participants will have to supply their own ammunition.
Registration
Please mail your registration by August 1; it helps with planning and meal counts. There will be a limited number of same-day registrations. Mail registration by August 1 to:
Dusty Nichols
7933 30th Ave.
Kenosha, WI 53142
or email to djn399@kenoshapolice.com
If you wish to make your payment via PayPal or Venmo, please email Dusty for the username. If paying by check, make checks payable to: Racine Police Association (RPA) and send to the address above.
Sunday, August 21
Noon to 4:00 pm, we will practice for the Bullseye Match. Other ranges/courses will be open for participation during this time. All shooting will end at 4:00 pm so we can enjoy the smoker held at the range. This will include a meal and beverages.
Monday, August 22
8:00 am until all relays and shooting courses are complete. The two-gun action match and precision rifle/sniper match will run simultaneously with the bullseye match. The banquet will follow at the range.
Bullseye Match
This 90-round match will consist of an NRA Precision Pistol (Bullseye) course of fire at 25 yards. It is shot one-handed. Courses of fire within the match consist of Slow Fire, Timed Fire and Rapid Fire. Firearms must be chambered in .38 Special, 9mm to .45 ACP and have fixed or adjustable iron sights. Shooters compete in classes of like-skilled shooters determined by previous year's scores. New shooters are classified as "Freshman" and will compete against first-year shooters.
Two-Gun Action Match
The course is not set yet but will consist of no more than 50 rounds of handgun ammunition and 30 rounds of patrol rifle ammunition.
Precision Rifle/Sniper Match
The course is not set at this time but will consist of no more than 40 rounds of rifle ammunition.
Lodging
There is a room block under "WPPA State Shoot"
Staybridge Suites
9575 S 27th St.
Franklin, WI 53132
414-761-3800
$90/night
Questions
Contact Dusty Nichols at djn399@kenoshapolice.com or 262-945-1731 with any questions you may have.