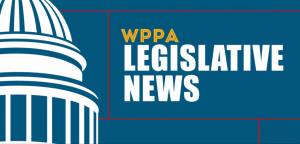 Scroll down to see the latest!
Though infrequent, some law enforcement officers make the ultimate sacrifice in their service to keep Wisconsin safe. Under our state's law, the families of officers that fall in the line of duty can quickly find themselves having to fend for themselves with respect to their health insurance needs that are no longer provided to them. No law enforcement family should have to endure this incredible hardship and lose their health insurance after having already suffered an unimaginable and tragic loss of life.
A bill is currently being circulated at the State Capitol in Madison to correct this oversight and ensure that the surviving spouses and children of our fallen law enforcement officers will be able to keep their health insurance coverage. The bill recognizes that, while an officer wears a badge; their service to Wisconsin is not a solitary endeavor. Indeed, the law enforcement profession is one that requires the extraordinary support of loved ones who share a dedication and commitment to our common security.
We urgently need your help.
In order to make this critically-important change to the law, the WPPA need to get as any state legislators as possible to sign onto this bill as co-sponsors. And we can't do that without you.
In order to get Wisconsin's lawmakers to recognize the importance of your service and the protections that this legislation would provide, they need to hear from you. We need law enforcement officers, their families, and those that otherwise support law enforcement to contact their legislators as soon as possible.
Please take a minute and contact your legislators to let them know that you support LRB3228/LRB0335 and respectfully request that they sign on as a co-sponsor of the bill.
To confirm which legislators cover your home address, click here and type the name of the city or town in which you live into the search window in the upper right-hand corner. You will be swiftly provided with the telephone number and e-mail address for the lawmakers that cover your area. Both phone calls and e-mails will be received by staff, who will then pass along your interest to the elected official.
Please take a minute to help the WPPA help the dedicated survivors of law enforcement officers that have paid the ultimate sacrifice in their vital service to our communities.
Thank you.
UPDATE: June 7, 2019
On June 7, with 90 co-sponsors (21 in the Senate, 69 in the Assembly), this legislation was formally introduced as Senate Bill 266.  Thank you to everyone that took the time to contact their state lawmakers to let them know how important this issue truly is.  While this is an incredible showing of support for any bill upon its introduction, we still have a very long way to go in order to get this bill passed into law. Please stay invested and in touch to learn how you can help.
SB 266 has been referred to the Senate Committee on Judiciary and Public Safety, the chairperson of which is Sen. Van Wanggaard – one of the bill's primary authors! In the coming weeks, please keep on the lookout for additional updates on the bill's progress, and how you can help make this legislation the law of the law and protect the deserving survivors of officers that pay the ultimate sacrifice.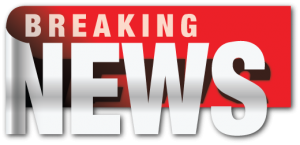 UPDATE: July 9, 2019

"Vos supports police legislation providing health insurance to families of fallen officers"  Racine Journal Times, July 9, 2019.