In 1962, President Kennedy proclaimed the week of May 15 as 'National Police Week,' a time during which our country annually recognizes those officers who have lost their lives in the line of duty.
Due to the current coronavirus pandemic, some new and innovative methods were used to commemorate this important period for our law enforcement community.
---
WPPA Launched Statewide Radio Ad to Promote National Police Week
To raise the public awareness of National Police Week's importance, and to honor all those who serve in law enforcement, the Wisconsin Professional Police Association (WPPA) utilized the airwaves with a statewide radio ad that ran through May 16 on the over 70 affiliated AM and FM stations served by the Wisconsin Radio Network.
"Our public safety and the quality of life that we enjoy come at a cost, and it's fundamentally important that we salute those who risk their lives to protect us," said WPPA Executive Director Jim Palmer. "In light of the current coronavirus pandemic, we felt that this was also a good opportunity to not only recognize the service and sacrifice of our dedicated officers, but those of so many others impacted by the current health crisis. It is clear that bravery comes in many forms."
With more than 10,000 members from over 300 local association affiliates, the WPPA is Wisconsin's largest law-enforcement group. Its mission is to protect and promote public safety, as well as the interests of the dedicated men and women that serve to provide it.
Listen to the statewide ad here
---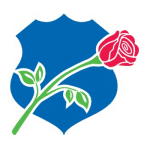 Fallen LEOs Honored During Virtual Vigil
WASHINGTON — The annual National Law Enforcement Officers Memorial Fund Candlelight Vigil took place virtually this year due to the COVID-19 public health crisis.
This year, the names of 307 fallen U.S. law enforcement officers—including several from Wisconsin—were formally dedicated on the walls of the National Law Enforcement Officers Memorial during a virtual Candlelight Vigil held Wednesday, May 13, at 7 p.m. CST.
Founded in 1984, the National Law Enforcement Officers Memorial Fund is dedicated to telling the story of American Law Enforcement and making it safer for those who serve. The Memorial Fund built and continues to maintain the National Law Enforcement Officers Memorial in Washington, the nation's monument to law enforcement officers killed in the line of duty.
You can watch the 2020 Candlelight Vigil in its entirety. Alternatively, you can watch the segment dedicated to the officers from Wisconsin that were added this year.